News
Revolutionising high eyePressure detection around Australia - and even in the Antarctic
The eyePressure device is the first single use, disposable device for detecting high eye pressure and is used in many hospitals and clinics around Australia. It is designed for ease of use by professionals in the primary health care sector and is even used by a Polar Medicine Unit in the Australian Antarctic Division.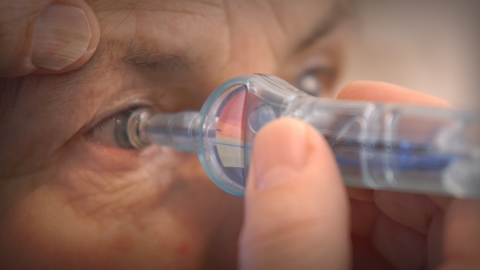 "High eye pressure can be an indication of serious eye diseases such as Glaucoma, a leading cause of blindness. Early detection is crucial," Ingeneus CEO, Richard Walmsley said.
"The eyePressure device revolutionises the detection of high eye pressure in the primary healthcare sector. It provides a convenient, low cost solution and was designed by Ingeneus in conjunction with the Royal Victorian Eye and Ear Hospital in Melbourne, Australia." Mr Walmsley said.
For more information email enquiries@ingeneus.com.au or call +61 3 9558 6334