Ingeneus specializes in the manufacture of low volume, high value medical technology. From sub-assemblies to complete products, we offer total flexibility.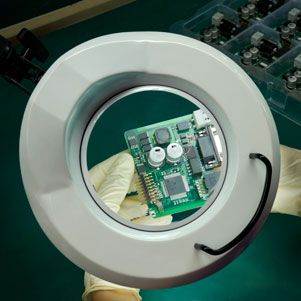 Medical Device Manufacturing
Ingeneus is an ISO 13485 quality accredited and FDA QSR compliant manufacturer. Our manufacturing services include:
Contract manufacturing for existing or new products
Ingeneus' "Manufacture by Agreement" service whereby we become the legal manufacturer, for regulatory purposes, of our clients' products.

The Ingeneus manufacturing team considers the following in any project:
Product transfer. Any efficient manufacturing project starts with a successful transition. Ingeneus is able to quickly transition both new products and mature products into our Melbourne facility.
Supply chain management. Ingeneus has invested considerable time qualifying suppliers, both local and international, in accordance with our ISO 13485 system for all types of services and component supply.
Production. Ingeneus understands that it is critical to the quality and performance of any device to execute a repeatable and consistent production process.
Service and post market surveillance. Our ability to provide ISO 13485 accredited service and post market support sets Ingeneus apart from other service providers.