News
Ingeneus launches IOPvet device
Ingeneus is thrilled to announce the expansion of the eyeTelemed range of products with the IOPvet – a device capable of assessing the intraocular pressure (IOP) of animals with ease and accuracy.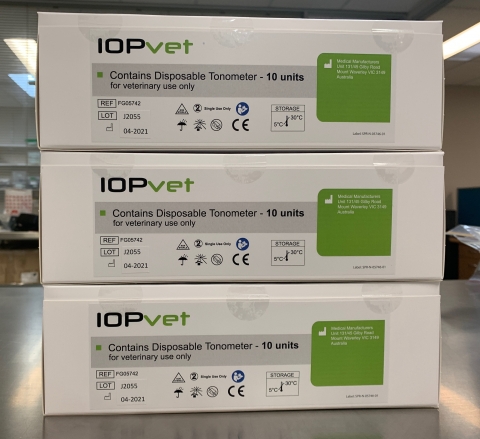 The symptoms of early-stage glaucoma are subtle, and can be easily missed in some animals. High eye pressure is the main indicator of glaucoma in animals, and can cause pain and permanent vision loss if left untreated. The early detection and ongoing assessment of high eye pressure in animals, particularly high-risk breeds, is therefore crucial in veterinary settings.
For general veterinary practitioners, veterinary ophthalmologists, and other veterinary medical personnel, the IOPvet is perfectly designed to assess the IOP of their patients with ease. Disposable, and incredibly lightweight, the IOPvet is an affordable solution for veterinary professionals who may need to assess the IOP of their patients.
"Animals also experience eye injury and pain, with glaucoma being one of the main causes of blindness in animals," Richard Walmsley, CEO of Ingeneus said. "As they are unable to communicate at the same level as humans, the need to quickly and easily detect high eye pressure for the prevention and treatment of diseases like glaucoma becomes even more important. The IOPvet makes this assessment easy for veterinary medical personnel."
For more information on the IOPvet, please email enquiries@ingeneus.com.au.