News
Double Success for Ingeneus in Government Program
17th November 2011
The Victorian Government Department of Business and Innovation's Smart SMEs Market Validation Program (MVP) is a $28 million competitive grants program that supports SMEs to develop innovative products, processes and services of Victorian public sector entities.
Ingeneus applied for three projects in round two of the program; with success in developing feasible solutions for the following:
Absorbable rib prosthesis
Alfred Health treats countless patients with multiple rib fractures or flail chest, often the result of motor vehicle trauma. Right now, conventional treatment for flail chest suffers from severe limitations with no tailor-made rib fixation plates commercially available. Ingeneus and Alfred Health have worked together to explore feasible solutions to this problem which not only includes the resorbable rib fixation prosthesis but also instrumentation required for its implantation.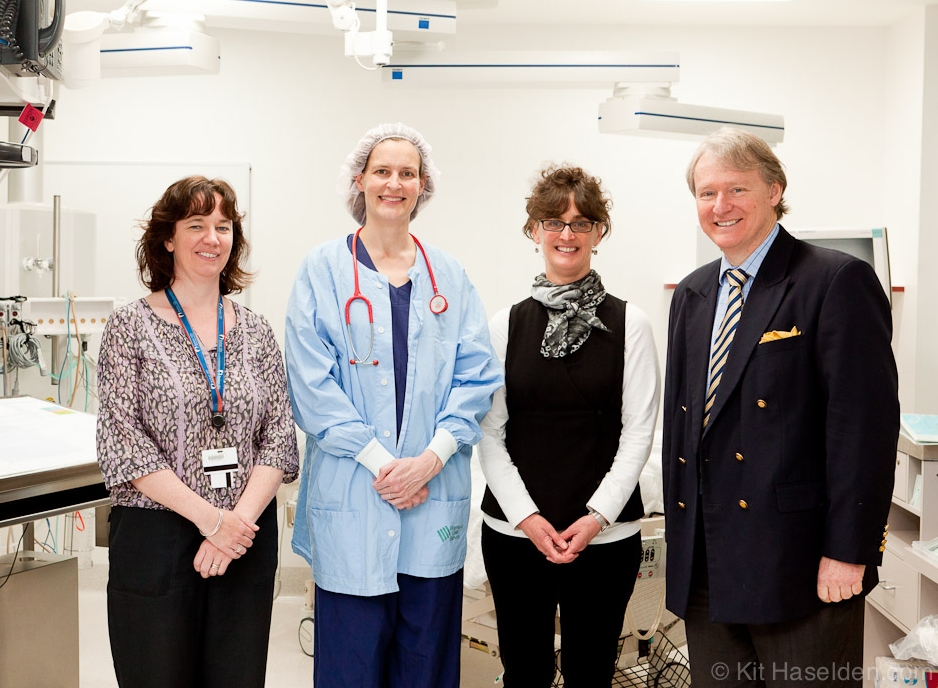 From left: Dr Geraldine Lee (Alfred Health), Associate Professor Silvana Marasco (Alfred Health), Pia Herbert (DBI), Richard Walmsley (Ingeneus Pty Ltd) - Image courtesy of Kit Haselden Photography
Ophthalmic Outreach Diagnostic Platform
People from remote areas are often denied access to emergency ophthalmic treatment as specialist care is generally situated in metro areas. Since eye injuries make up only a small percentage of emergency department admissions, specialist equipment remains far too expensive for small country hospitals. Ingeneus and the Royal Victorian Eye and Ear Hospital have explored concepts for devices and communication protocols to "bridge the gap". If successful, this would see equitable ophthalmic healthcare across Victoria via an integrated platform for the immediate assessment of eye health by trained technicians with the assistance of remote ophthalmic clinicians.
Ingeneus is looking forward to participating in the new health Market Validation Program which specifically focuses on the development of new health technology related products, processes and services.
The MVP is a well-constructed program which has the potential to deliver:
- Innovative solutions to address a demonstrable market need
- Enthusiastic product champions who are intimately involved in the development process
- Potential long-term customers if there is a positive outcome to the feasibility process
For more information about the Market Validation Program click here