News
Patent issued for Ingeneus' eyeConnect device in China
Ingeneus CEO, Richard Walmsley is pleased to announce that Ingeneus has been issued with a Chinese Patent for the eyeConnect device in China. The eyeConnect forms part of the Ingeneus eye assessment system targeted at the Primary Healthcare market.
"This patent adds to our Australian and US Patents for the eyeConnect and the Chinese Patent for the eyePressure device", Mr Walmsley said.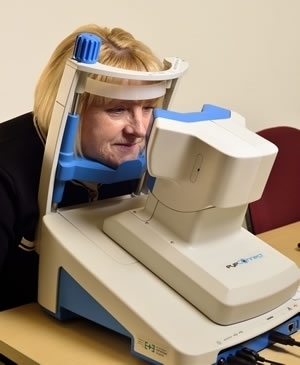 "These four Patents are great acknowledgement that the eyeConnect and eyePressure are novel, new technologies and are first of kind in these markets as Patents are only issued on the basis novelty", he said.
"The Chinese patent for the eyeConnect is another great step for the Company and means we can approach this market with confidence", Mr Walmsley said.
The eyeTelehealth Platform fulfils a global need by providing a platform that allows minimally trained operators in Primary Healthcare settings such as Emergency Departments or a screening setting to easily capture critical data about a patient's eye and then transmit this data to a remote specialist for assessment.
The key products that form the eyeTelehealth Platform are:
• eyeConnect - remote telehealth eye assessment system that collects information including: patient history, acuity test results, intra-ocular pressure assessment and high resolution photographs
• eyePressure - disposable eye pressure assessment device, and
• eyeTelecloud – secure cloud environment that allows authorised personnel to access, view and report on patient data from eyeConnect systems.
For more information please email enquiries@ingeneus.com.au or call +61 3 9558 6334.